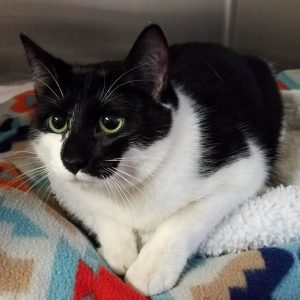 Hi! I'm Jessica and I'm here with my sister Daphne. We were kittens and somehow we lost our mom and were out wondering. We got lost and got into a bit of trouble. (One of us hurt our leg really bad) Thankfully, a really nice guy found us. He got us medical treatment and took us home.
His kitty did not like us. I don't know why I only bit his tail a couple times. My sister said walking under him was a way to show love. The nice man tried for a few months to get his kitty to accept us, but it didn't work, so he brought us here, and now we are looking for our forever homes.
Do you have a forever home you could share with me?
Please call the shelter at 810-657-8962 for more information. Please email the shelter at societypets@att.net or visit us at sanilaccountyhumanesociety.org for an application.
All our cats are fixed, micro-chipped, up to date on all age appropriate vaccinations, de-wormed, treated for and on flea preventative, as well as tested for Feline Leukemia and Feline Immunodeficiency Virus.
WE DO NOT DNA TEST – ALL OF OUR PETS ARE MIXED BREEDS AND WILL LOVE YOU JUST AS MUCH!
The adoption fee for this cat is $100.00