Help keep your pet safe.

Make an appointment to have your dog or cat micro-chippedat Sanilac County Humane Society for $30.00.

Check out this Etsy Shop! Stephanie offers hundreds of awesome handmade pet themed jewelry items. She has graciously offered to donate 20% of your purchase back to Sanilac County Humane Society if you mention SCHS at checkout! She makes earrings, necklaces, bracelets and more in many different styles and colors. Click the link below to browse and shop!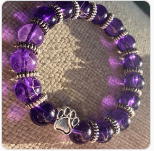 Please feel free to share this post with your friends and family!
https://www.etsy.com/shop/stephscraftingbits
ORDER PET FOOD AT CHEWY.COM

SCHS has a Chewy Wish List for the shelter pets. You can find it HERE.  Thank YOU!

Select SCHS from the list of non-profits or use our NPO number: 51052
Shop at Kroger — Swipe your Rewards card — Kroger Donates to SCHS!!
HELP US EARN MONEY WHILE DOING YOUR SHOPPING!
The Sanilac County Humane Society earns a donation every time you shop through Goodshop, an online mall with over 4,000+ top brands.