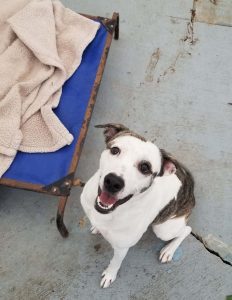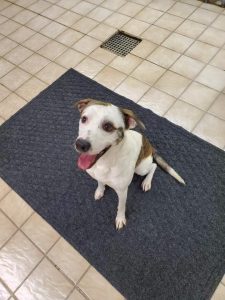 I'm Blizzard an active 2-year-old boy who is looking for some love! They say I'm Mr. Perfect, I just need some training. But I am so eager to please I'll learn everything I don't already know in no time!!! I love to play and play and play! But when that is done I love to cuddle!!!
Please call the shelter at 810-657-8962 for more information. Please email the shelter at societypets@att.net or visit us at sanilaccountyhumanesociety.org for an application.
All of our dogs are fixed, up to date on all age appropriate vaccinations, micro chipped, de-wormed, treated for fleas, heart worm tested and on a heart worm and flea preventative.
WE DO NOT DNA TEST – ALL OF OUR PETS ARE MIXED BREEDS AND WILL LOVE YOU JUST AS MUCH!
The adoption fee for this dog is $200.