Helping support our homeless pets can be as simple as snipping a coupon!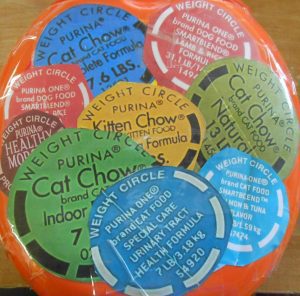 Well, not a coupon but rewards points. Purina Pet Food has a program that helps shelters afford food for the animals. Most brands of Purina foods (even prescription diets) have weight circles on the side of the bags and SCHS can collect and redeem these points for coupons towards the Purina Dog and Cat Chow that we feed. We survive on donations and every little bit helps!
You can drop off any weight circles to the shelter in Carsonville and if you're in Lexington, you can stop by for coffee and drop off weight circles there too!
So , if you feed Purina brand foods, check your bags because you could help save a homeless pet by just a snip of a coupon!!